The best EV tyres can play a big part in the driving experience, efficiency, and safety of an electric car. This guide will help you make an informed decision on what are the right EV tyres for the needs of your electric car.
We review crucial factors like safety, performance and durability, to arm you with the knowledge to choose the perfect tyres for your EVs performance.
Editor's EV Tyre Shop Picks
Enter your vehicle registration, choose your tyres and they will be delivered to your local fitting centre.
Best all round EV tyre shop
Never beaten on price: Price match any identical branded item against any UK tyre seller
Payment Assist: Spread your payments with no interest and no fees
Same-day tyre fitting: when booked before 1pm
Mobile tyre fitting: let National Tyres and Autocare come to you
Extended warranty: from £7.99
Easy online ordering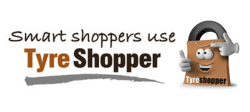 Tyre Shopper Price Promise: If you see an identical tyre advertised for sale locally at a lower price elsewhere, they promise to beat that competitor's price by £1
Simple ordering process
Easy local fitting: Partners with Halfords & National Tyres and Autocare
Daily tyre deals
Fast delivery in all areas of the UK
More than 2,100 partner garages: One of Europe's biggest car tyre dealers.
30 days return policy
Daily tyre deals
What are EV tyres?
EV tyres are specifically designed and engineered for electric vehicles and electric vehicles only! These tyres are tailored to provide optimal performance, efficiency, and safety for electric cars.
Are EV tyres different?
EV tyres are different from regular tyres found on petrol cars, these are some of the main differences between them:
Rolling resistance
EV tyres are designed to have lower rolling resistance compared to regular tyres. This reduced resistance helps to maximize the vehicle's range by minimizing energy loss as the tyres move around. This really helps with the overall efficiency of the electric car.


Weight-bearing
Electric vehicles are typically heavier due to the weight of the battery pack. EV tyres are engineered to handle the increased weight without compromising performance and safety.


Noise reduction
Electric vehicles tend to be quieter than normal vehicles. To enhance the overall driving experience, EV tyres often feature special tread patterns and innovative materials that help reduce road noise, resulting in a quieter ride.


Regenerative braking
Many electric vehicles have regenerative braking systems, which recover and convert kinetic energy into electrical energy during braking. EV tyres are designed to help this regenerative braking process, by providing better grip and traction to maximize energy recovery.


Range considerations
EV tyres are designed to extend the range. They are engineered to reduce rolling resistance, aerodynamic drag, and overall energy loss to improve efficiency.
The best EV tyres 2023
The best electric vehicle tyres stand out in performance, efficiency, and safety features in the EV tyre market.

The best EV tyres are:
Michelin Pilot Sport
Michelin Energy
Bridgestone Turanza Eco
Hankook iON
Goodyear ElectricDrive GT
Continental EcoContact 6
Pirelli ELECT
These tyres have been specifically developed for EVs and all boast outstanding attributes, including excellent grip, low rolling resistance, extended range, enhanced safety features, and a quiet and comfortable driving experience.

However, this list is not exhaustive of all the tyre brands and models available in the EV tyre market. There are many other companies that offer EV tyres, and we encourage EV owners to thoroughly research all options. Be sure to look at factors such as performance, efficiency, cost, customer reviews and safety features.

This is why we think they are the best EV tyre options in the UK:
---
Michelin Pilot Sport EV Tyre
The Michelin Pilot Sport EV is a high-performance summer tyre designed specifically for electric vehicles.
The tyre offers confident handling, even at high speeds, providing a sense of control and stability during driving. Whether you're navigating winding roads or cruising on the highway, the Michelin Pilot Sport EV ensures a responsive and enjoyable driving experience.

In terms of safety, this tyre excels in wet conditions. It provides a good wet grip for reliable traction, both when the tyre is new and as it wears. You can have peace of mind knowing that the Michelin Pilot Sport EV delivers consistent safety performance on wet roads.
In addition to its performance and efficiency benefits, the Michelin Pilot Sport EV also prioritises a quiet drive. With noise reduction capabilities, this tyre ensures a quieter and more comfortable driving experience.
---
Bridgestone Turanza Eco EV Tyre
Bridgestone Turanza Eco tyres, which incorporate their innovative ENLITEN technology, are designed specifically for electric cars.
The Bridgestone Turanza Eco tyres are specifically tailored for EVs and are even used as factory-fit tyres on models like the Skoda Enyaq.

With its all-round performance, focus on energy efficiency, and EV-specific features, the Bridgestone Turanza T005 and Turanza Eco tyres are well worth a look for EV owners looking for a well-rounded tyre solution.

The ENLITEN technology reduces rolling resistance and tyre weight, resulting in enhanced energy efficiency and improved range for EVs.
---
Goodyear ElectricDrive GT EV Tyre
The Goodyear ElectricDrive GT is Goodyear's first tyre specifically designed for electric vehicles.
One of the standout features of the ElectricDrive GT is Goodyear's SoundComfort Technology, which incorporates sound insulation within the tyre walls. This innovation results in a significant reduction in tyre noise, with Goodyear claiming up to a 50% reduction.

The ElectricDrive GT features an asymmetric tread pattern and a specialised tread compound aimed at delivering reliable traction in various weather conditions.

In terms of warranty coverage, the ElectricDrive GT benefits from Goodyear's Highway Auto and Light Truck Tyre Replacement Limited Warranty, offering free or prorated-price tyre replacement. Additionally, it is backed by a Limited Tread Life Warranty, which provides protection in the event of premature treadwear. This covers the tyre for 60,000 miles.
---
Michelin Energy EV tyres
Michelin Energy EV tyres aim to provide a balance between energy efficiency, durability, and performance.
Michelin Energy EV tyres excel in delivering reliable all-around handling performance. The tread design and compound offers enhanced grip, providing excellent traction on both wet and dry surfaces.

These tyres are designed to reduce rolling resistance, allowing EVs to maximize their battery range.

The tread compound is engineered to resist wear, which should mean they last longer compared to traditional tyres. This potentially translates into cost savings for EV owners, as fewer tyre replacements are required over time.
---
Continental EcoContact 6 EV Tyre
Continental, renowned for its tyre innovation, has developed the EcoContact™ 6 to specifically address the challenges posed by the heavier weight of electric cars.
The EcoContact™ 6 excels in maximum fuel efficiency, thanks to its improved component geometry and efficient silica distribution.

Continental has further enhanced the EcoContact™ 6's longevity with the introduction of the new Green Chili 2.0 compound. This innovative compound adapts to the road surface, resulting in reduced rubber loss throughout the tyre's lifespan.
When it comes to grip and handling, the EcoContact does very well, its tailor-made pattern gives an optimal grip in various driving situations.
---
Pirelli ELECT EV Tyre
The Pirelli ELECT EV tyre is designed specifically for electric cars, offering a range of benefits that enhance EV performance, range, safety, and comfort.
One of the standout features of the Pirelli ELECT EV tyre is its durability. Electric vehicles can exert stronger stresses on tyres due to their instant torque delivery, Pirelli's high-performing tyres can withstand these demands.

In terms of range, the Pirelli ELECT EV tyre offers an extra boost in battery range. With its low rolling resistance design, the tyre dissipates less energy, resulting in up to a 10% gain in battery range.

Pirelli also places emphasis on superior acoustic comfort, the Pirelli ELECT EV tyre is engineered to reduce perceived in-cabin noise by up to 20%.
---

Hankook iON EV Tyre
Hankook Tyres, renowned for its premium tyre manufacturing, have a tyre designed for electric vehicles called the Hankook iON tyre.
Designed to withstand the unique energy and torque levels of electric vehicles, the Hankook iON tyre offers high resilience.
Electric vehicles typically have a heavier battery weight. The Hankook iON is engineered with a higher load capacity to support the added weight.

The Hankook iON utilises ultra-resistant aramid fibres, significantly enhancing tyre durability. With this technology, you can be less worried about calling out the EV breakdown truck to deal with punctures, as the tyres are very tough!
The tyre incorporates advanced sound absorber technology, minimizing noise generation during driving.
---
How to compare EV tyres
When looking for the best EV tyres, there are several key factors to consider:
How do you drive?
Start by assessing how you drive, the type of roads and the specific requirements of your electric vehicle. Determine whether you prioritize factors such as performance, efficiency, comfort, noise reduction, or longevity.


Are the tyres compatible with your EV?
Check the recommended tyre size and specifications for your electric vehicle as provided by the vehicle manufacturer. Ensure that the tyres you are comparing are compatible with your EV in terms of size, load index, speed rating, and any other specific requirements.


Performance and efficiency
Evaluate the performance metrics of the tyres. Look for features such as low rolling resistance, which can potentially increase your EV's range. Consider factors like wet and dry grip, handling responsiveness, and braking performance.


How safe are they?
Pay attention to safety features incorporated into the tyre design. Features such as reinforced sidewalls can provide added protection against punctures, that otherwise would see your EV towed away for costly repairs. Look for technologies like advanced tread patterns for improved traction, braking performance, and stability in various weather conditions.


Noise reduction and comfort
If a quiet and comfortable ride is a priority for you, consider tyres with specialised tread patterns and materials designed to reduce road noise and vibrations.


How long are they expected to last?
Find out the expected lifespan of the tyres. Look for tyre models known for their durability, tread life, and resistance to damage. Check for any specific warranty or mileage guarantees provided by the tyre manufacturer.


Customer reviews
Read EV tyre reviews and ratings from other EV owners to find out about the different EV tyre models.


Price vs value
Compare the prices of different EV tyre models and consider their overall value for money. Assess the balance between the features, performance, and longevity offered by the tyres in relation to their price.
Can I put normal tyres on an electric car?
You can put normal tyres on an electric car in most cases, as long as they meet the load and speed ratings specified by the vehicle manufacturer. Electric vehicles tend to be heavier due to the large battery, so you need to choose tyres that can handle the additional weight. Oponeo has a neat tyre-checking widget, you can add your number plate and find out your tyre size and type.

Dedicated EV tyres are designed specifically for electric cars and they have features designed to help optimise the EVs performance and efficiency. So while you can, in theory, put regular tyres on EVs, opting for EV-specific tyres would be better.
Are EV tyres more expensive?
Tyre data by EPYX suggests that EV tyres will cost more than petrol cars.

Although they have a higher upfront cost, they can potentially offer long-term benefits. For instance, tyres with lower rolling resistance can contribute to improved energy efficiency, which may result in cost savings over the lifespan of the EV and the tyres.
How much do EV tyres cost?
The cost of EV tyres in the UK can range from £130 to £300, the average cost of an electric car tyre is £207 (according to EPYX data). The cost of EV tyres will vary depending on the brand, model, size, and quality of the tyres along with factors such as tyre features, tread design and noise reduction capabilities.
How long do EV tyres usually last?
EV tyres are expected to last anywhere between 20,000 to 50,000 miles. This is a big range and it varies depending on how you drive, where you live, whether you maintain your EV regularly, and the brand of tyre you go for.

Some EV tyre manufacturers may provide specific mileage warranties or guarantees, so it's advisable to check this when you are choosing your tyre.
Can you get winter tyres for EVs?
You can get winter tyres for electric cars. Just like with normal cars, it is highly recommended to switch to winter tyres during colder months or when driving in icy and snowy conditions. Winter tyres are designed with specific features to enhance grip in adverse weather conditions. As electric vehicles tend to have high torque and instant power delivery, the need for a good grip on the ice and snow is even more crucial.
The final word on the best EV tyres
When it comes to choosing the best tyres for electric vehicles, several tyres stand out as contenders for EV owners:
Michelin Pilot Sport
Michelin Energy
Bridgestone Turanza Eco
Hankook iONe
Goodyear ElectricDrive GT
Continental EcoContact 6
Pirelli ELECT
These tyre models have been specifically engineered to meet the unique demands of electric vehicles, from low rolling resistance and extended battery range to enhanced grip and handling, these tyres address the challenges faced by EVs.
Ultimately, the best EV tyre will depend on individual preferences, driving conditions, and specific vehicle requirements. Whether you prioritise efficiency, range, safety, or comfort, there is a tyre on this list to suit your needs. Selecting the right tyre is essential for maximising the potential of your electric vehicle.
John is the Editor and Spokesperson for Electric Car Guide.
With over 20 years of writing experience, he has written for titles such as City AM, FE News and NerdWallet.com, covering various automotive and personal finance topics.
John's market commentary has been covered by the likes of The Express, The Independent, Yahoo Finance and The Evening Standard.